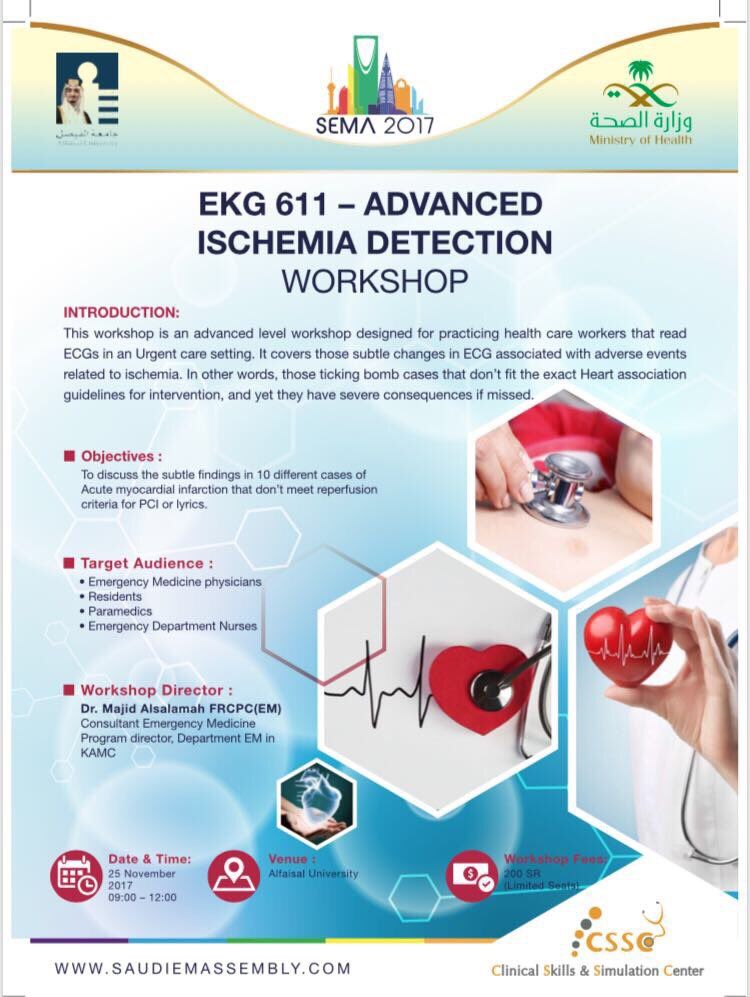 EKG 611- Advanced Ischemia Detection Workshop
25 November 2017
Venue : Al Faisal University
This workshop os an advanced level workshop designed for practicing health care workers that read ECGs in an urgent care setting. It covers those subtle changes in ECG associated with adverse events related to ischemia. In other words, those ticking bomb cases that dont fit the exact heart association guidleines for intervention, and yet they have severe consequences if missed.
Objectives :
to discuss the subtle findings in 10 different cases of acute myocardial infarction that dont meet reperfusion criteria for PCI or lyrics
Target Audience :
Emergency Medicine Physicians
Residents
Paramedics
Emergency Department Nurses
Workshop Fee : 200 SAR
For Registration :
www.saudiemassembly.com